I decided to pull the Fuel Safe ED115 fuel cell out of the car and go back to the stock tank. The main reason was that these racing cells do not have a permeation barrier. They also use cork gaskets. That leads to a slight smell of fuel all the time. All that is fine on a race car, but in a street car the smell of fuel is a little annoying. The other reason is the external Bosch 044 pump is super loud. It sounds like a swarm of bees under the car pretty much the whole time you are driving, even with it isolated.
It's too bad as it was a super clean install. The rear has a full steel firewall and the stock speaker deck in the rear has been fully removed.
Here is a picture right before I took it out: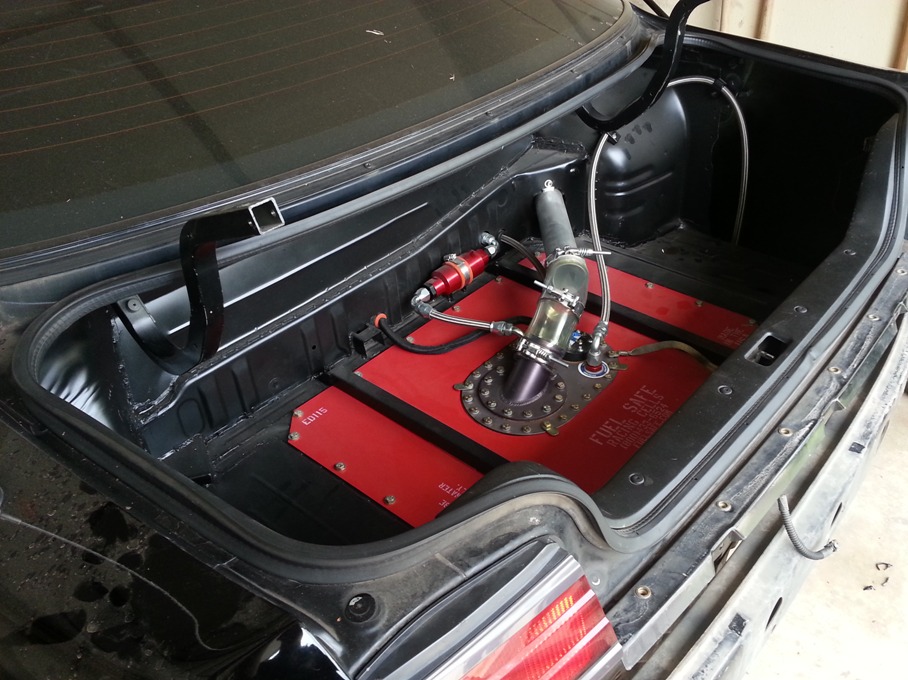 Here it is after pulling it out, cutting out the 1″ box tubing cage that was around it, and starting to patch the holes for the fuel lines and filler neck: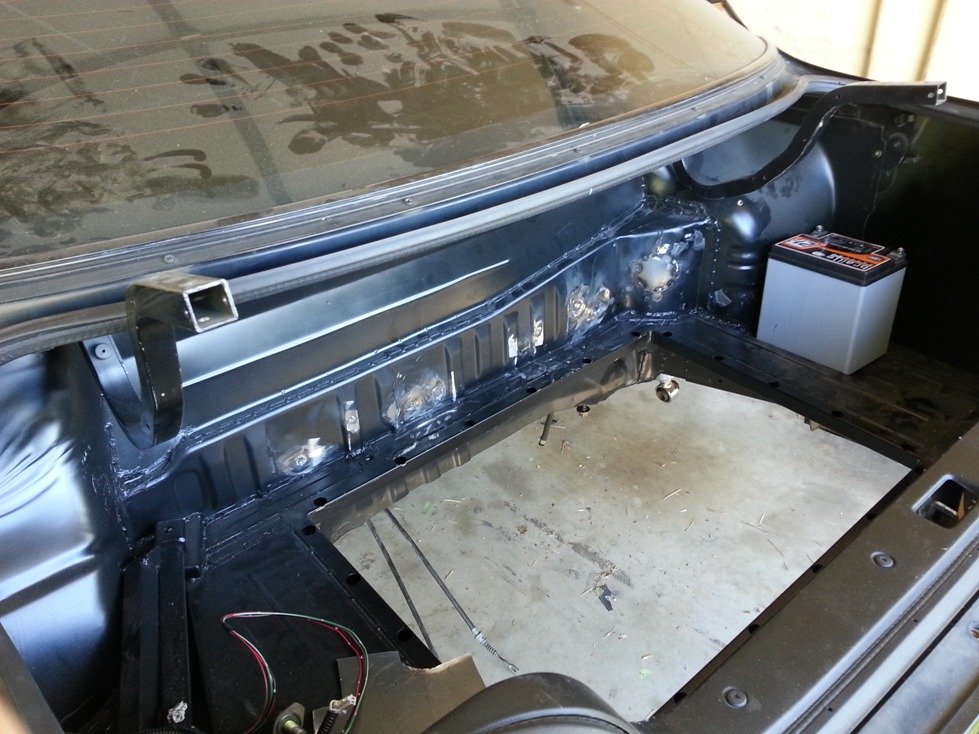 I have a sheet metal pan drawn in Solidworks to fill in the hole that is being made. I made it 4″ deep and plan to fill it with a thick foam pad to hold a jack and some tools. It should be a nice setup. I'll post more pictures as I finish it.