LS1 Crank Pulley Installation Tool
I made a tool for installing the LS1 crank pulley. Lots of people use long bolts or all thread with a couple washers. I made a complete tool that includes a thrust bearing and full face washer to push the pulley on. It went on super easy. I have created a full print of the assembly that includes a full bill of materials with McMaster-Carr part numbers for all the parts I used. The only custom part was the 1/4″ thick washer I used, but the dimensions of it are called out for anyone who wants to make one. The PDF is available here. Feel free to link to it and distribute it, just please leave me credit.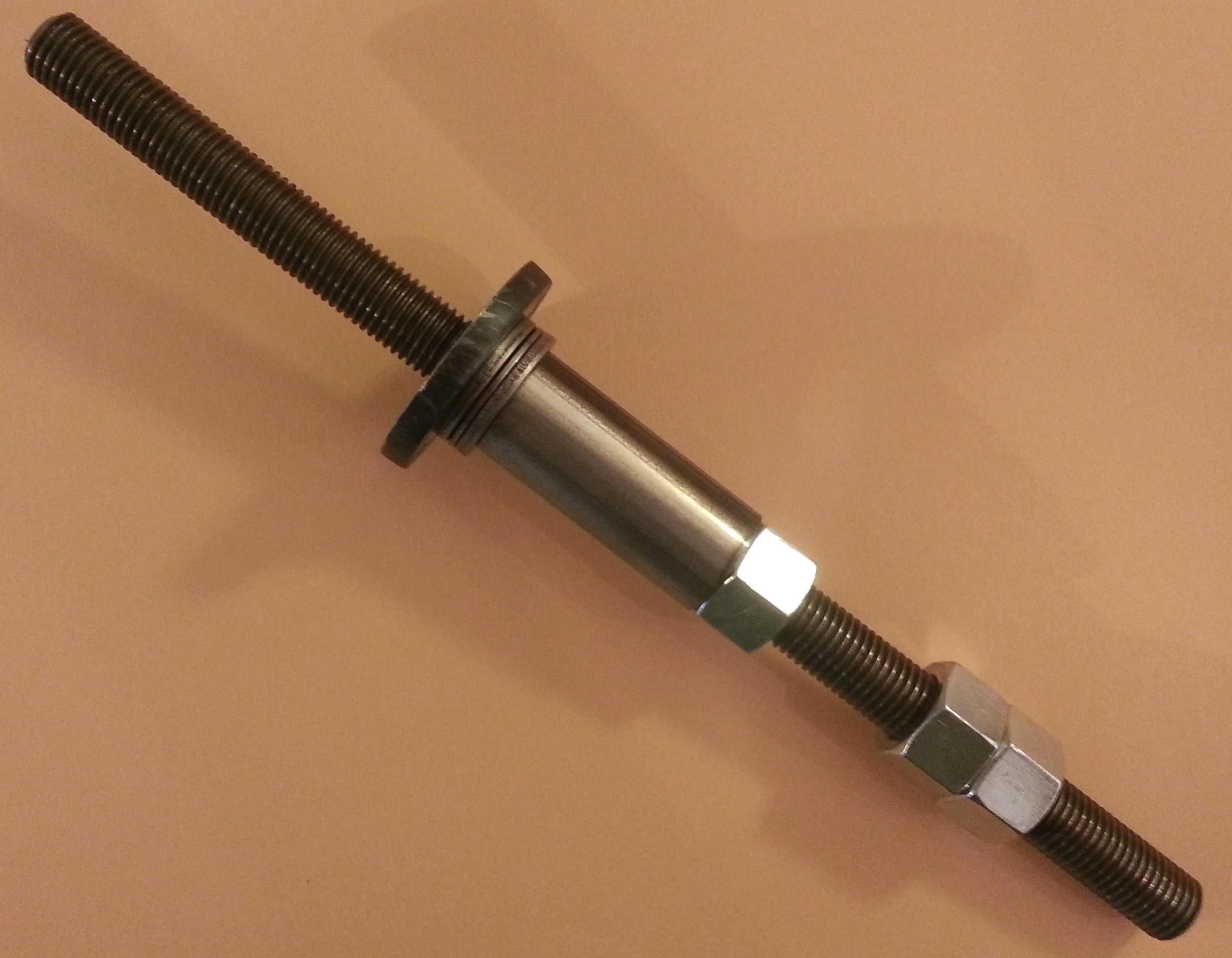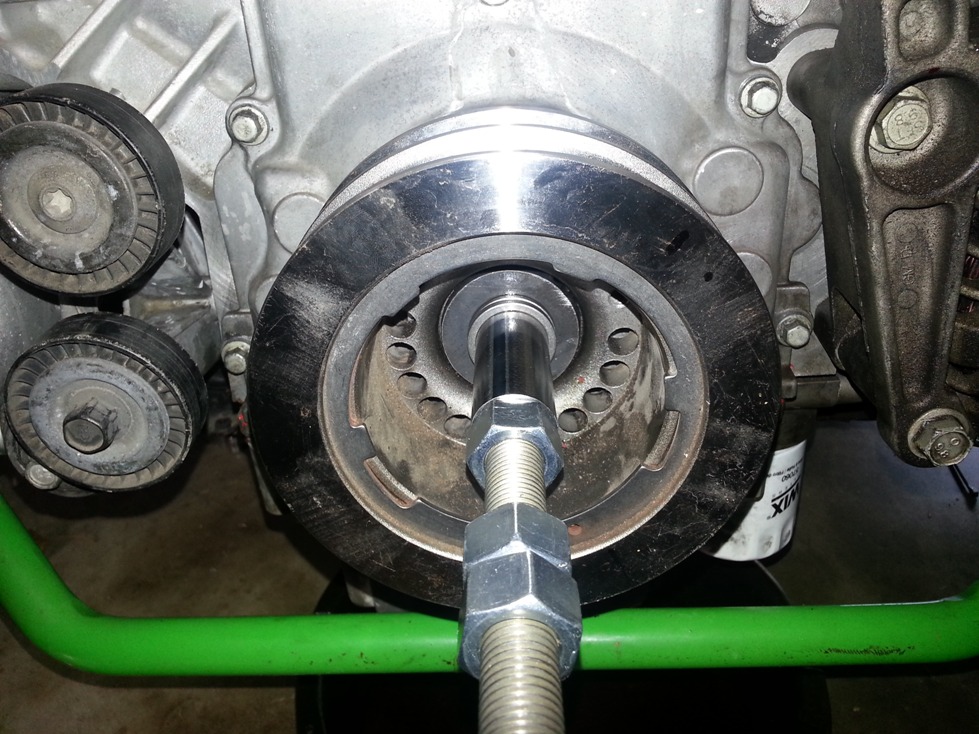 The 2.5″ long tube is to put the drive nut outside the pulley to allow for installing with a wrench. As you can see from the tool I made you can also use two nuts jammed together instead of a nut welded at the end. Feel free to email me with any questions.