Between switching headers 3 times now and just not being satisfied with the sound I am now on exhaust system number 6. This latest exhaust is made up of the following components:
Hooker long tube headers, 8101HKR. 1-7/8″ primaries, 3″ outlets.
3/8″ thick 3 bolt flanges on the header
3″ piping off the headers with Magnaflow 59959 catalytic converters on each bank
Flowmaster dual 3″ to 3.5″ merge collector, Y300350,
3.5″ piping back to a 3.5″ magnaflow oval muffler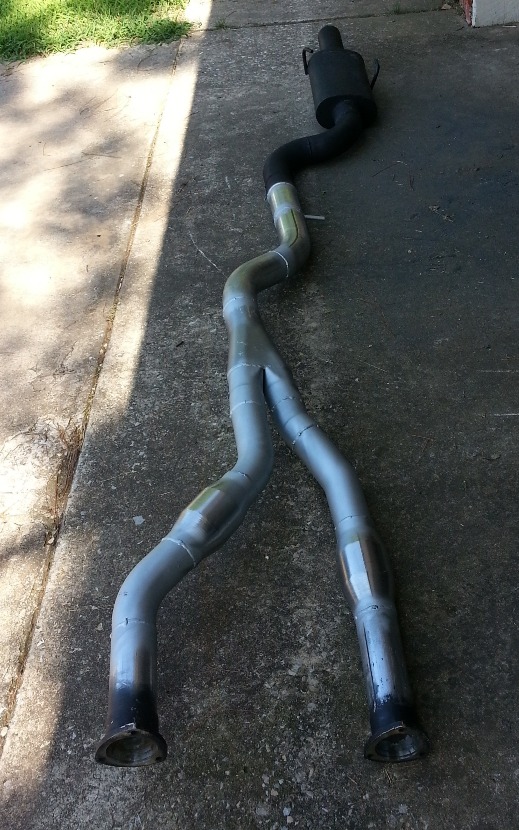 And here it is intalled: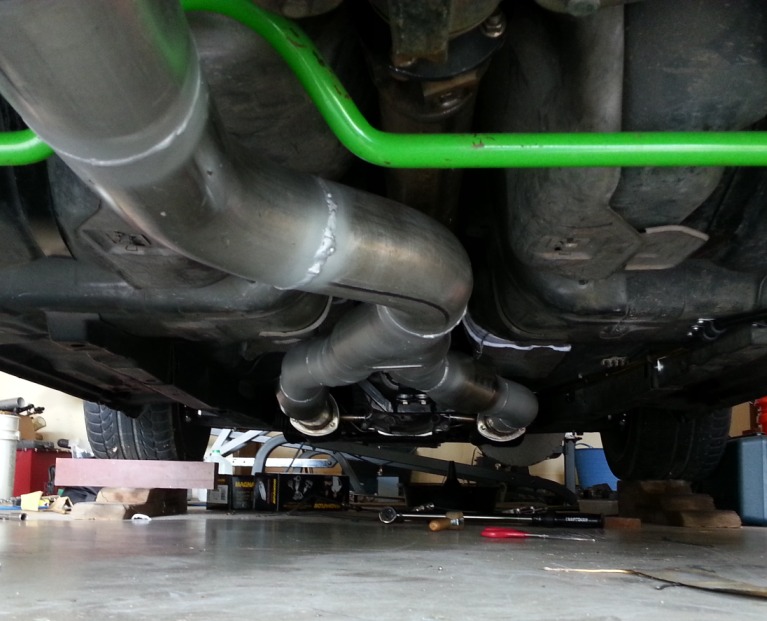 To hopefully keep the temperatures down in the cabin I have installed "DEI Tunnel Shield 2" above each catalyst. It has a 10 mil layer of aluminum with a fiberglass insulation behind it bonded to an aggressive adhesive. On the drivers side I used the factory cap screws to hold it up. You can form this stuff a little, but I ended up having to cut it in two pieces to get full coverage on the passenger side. You can also see the gold wrapped fuel line on the right.