After a few month of dragging my feet I finally got everything on my list finished up in an attempt to make this car more street car than race car. Here is the list of projects I have finished up in the latest round of my build:
Fuel cell removed and stock tank put back in place
Corvette regulator re-installed in the rear and new fuel line built
Rebuilt trunk after cutting out the fuel cell cage
Dynamat on the fabricated sheet metal rear firewall, trunk pan, and rear deck
New headers installed that will hopefully seal this time
Smaller cam installed. I went from a 236/238 on a 113 LSA to a 226/228 on a 118 LSA. (changed to keep the overlap smell down)
Catalytic converters installed to help kill the fuel stink
Relocated some of the in cabin electronics (fuse boxes, wires, ect)
Now I only have one last thing to do before I can take it for a test drive. Replace the front cross over fuel hose. When installing the new fuel system fittings one of my old Mast Black Label fuel rails cracked about 2″ down (which sprayed fuel all over the engine bay). The new Nasty Performance all billet rails are much thicker so there won't be any worries about cracking. But they are taller and a bit shorter in length. that puts the front fuel line too high and the hood won't shut! New TechAFX hose is on order with 45 fittings.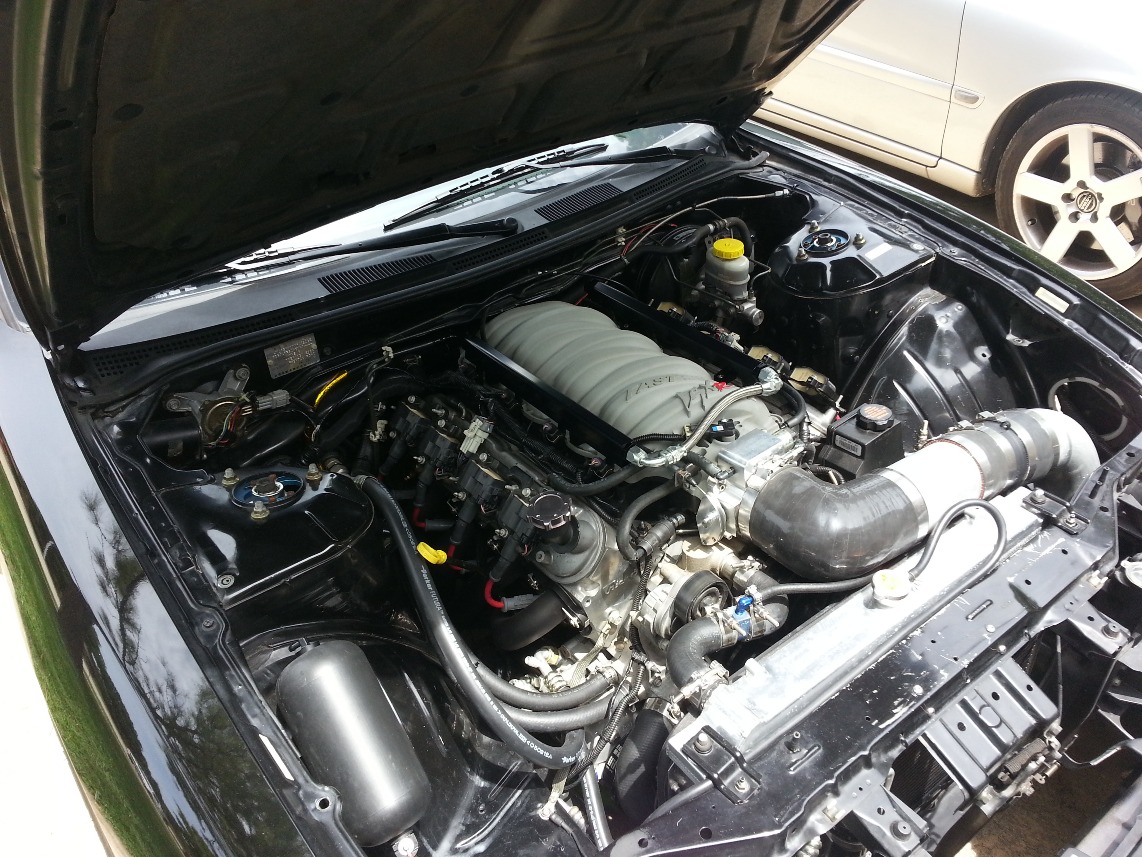 But she runs great with the new cam and exhaust. A/C still blows cold. No more fuel stink from the cam overlap.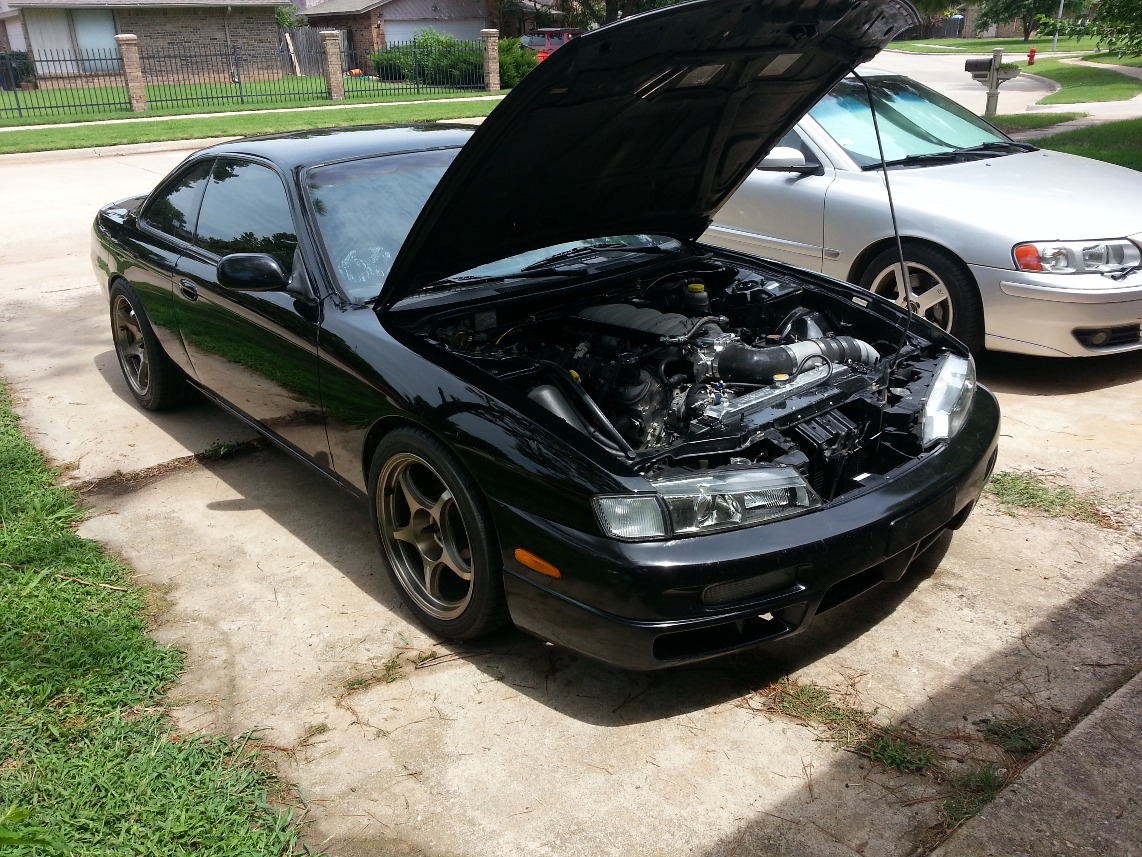 This is as close as the hood gets to shutting.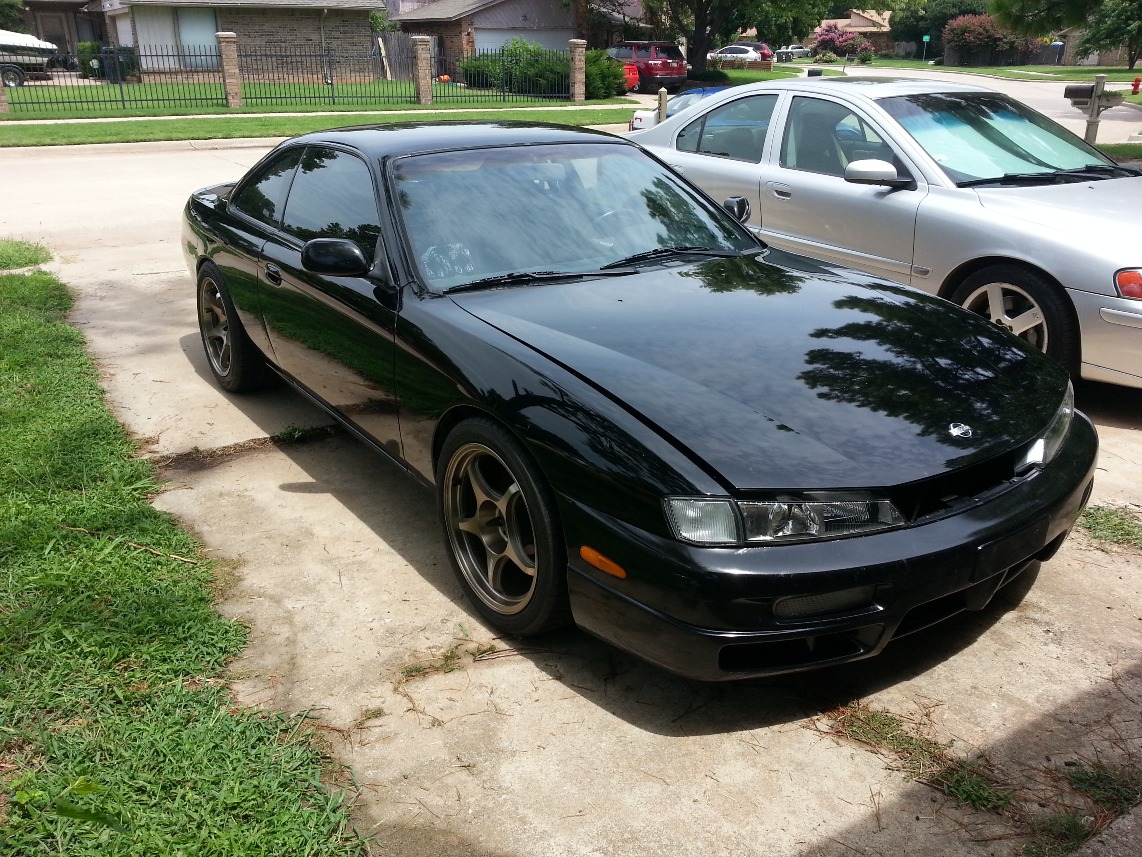 And here she is with the daily drivers in view (05 Volvo S60R & 13 WRX)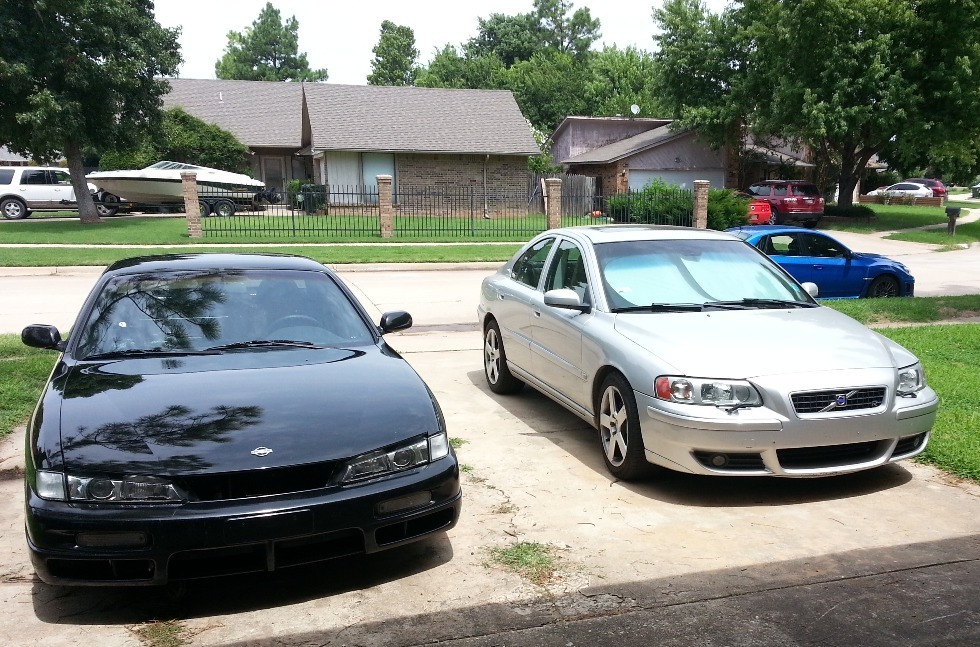 More updates once the fuel parts come in.